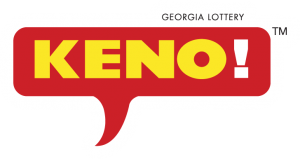 Select how many spots (numbers) you would like to play (up to 10).
Choose your own spots (numbers) from (1 through 80) or use the Quik Pik option and let the computer select for you.
Choose your play amount. You can play for $1 up to $10. Each play costs $1. Play for $2 to double your prize, $3 to triple your prize, and so on up to $10 per play.
Select the number of consecutive drawings you would like to play. You can play the same spots (numbers) for up to 20 drawings.
Optional Play: Add MULTIPLIER and/or BULLS-EYE for a chance to win bigger prizes. Check out the prize table for prize payouts per spot (number) play amount. MULTIPLIER and/or BULLS-EYE doubles your base ticket cost.
Sign the back of your ticket upon purchase and secure your ticket.


Want to find out if you're a winner? Check out the Georgia Lottery app, galottery.com, or visit a retailer to find out. You have up to 180 days from the drawing date to claim your prize.